🤖🚫 AI-free content.
This post is 100% written by a human, as is everything on my blog. Enjoy!
Keychron K3 wireless mechanical keyboard review
March 2, 2021 in
Hardware
TL;DR: great keyboard, incredible feature set for the money. Scroll down for a discount code!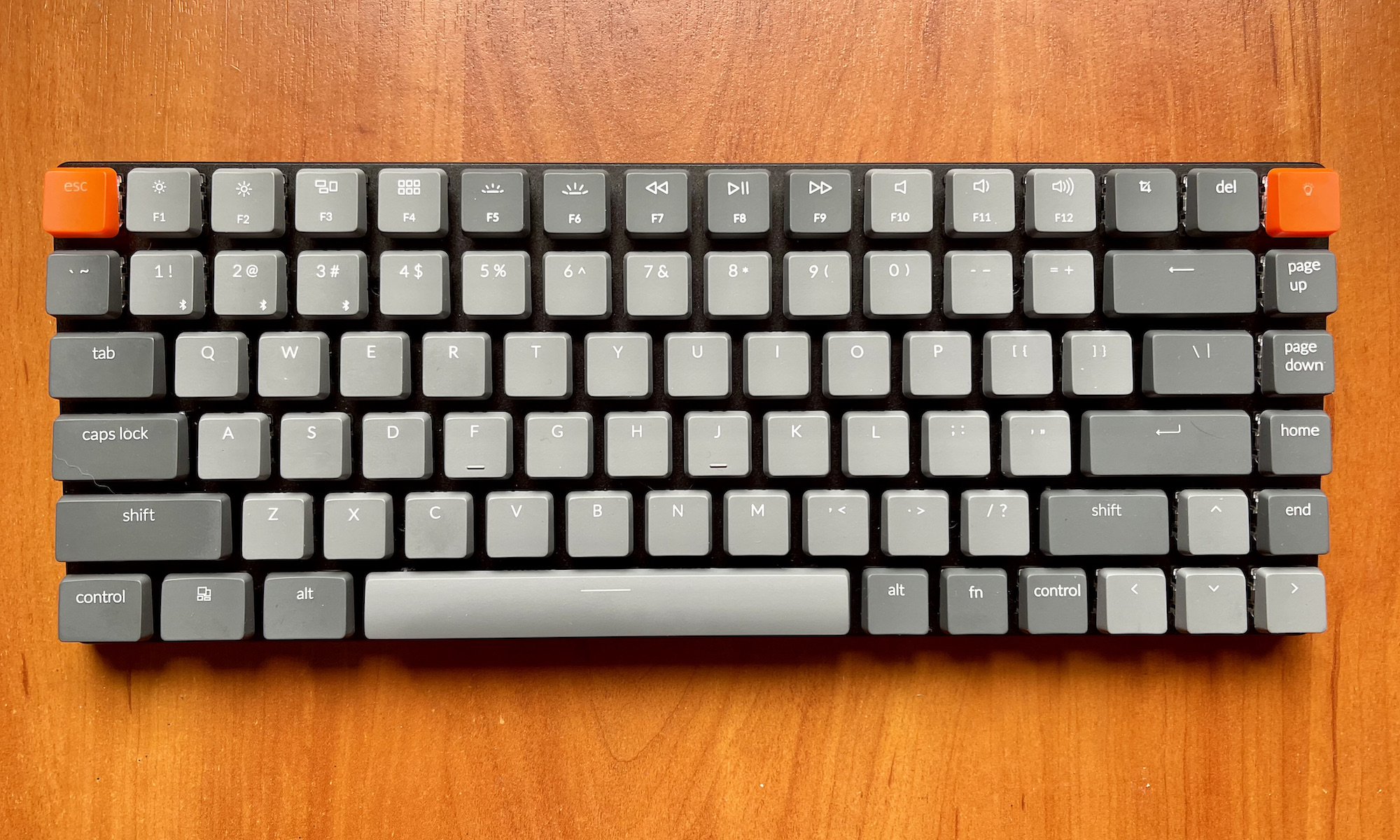 Keychron K3 keyboard, daytime
Keychron is a new company, established in 2017. So I was reasonably reluctant to buy a keyboard from them. Ultimately, though, I literally had no other choice, because no major keyboard manufacturer makes a keyboard with the feature combination I wanted.
My dream keyboard for playing Doom off the couch must have:
a backlight,
a wireless connection,
mechanical keys,
and a slim, 75% profile.
Lo and behold, the Keychron K3 has all this, and more, for a very low $74.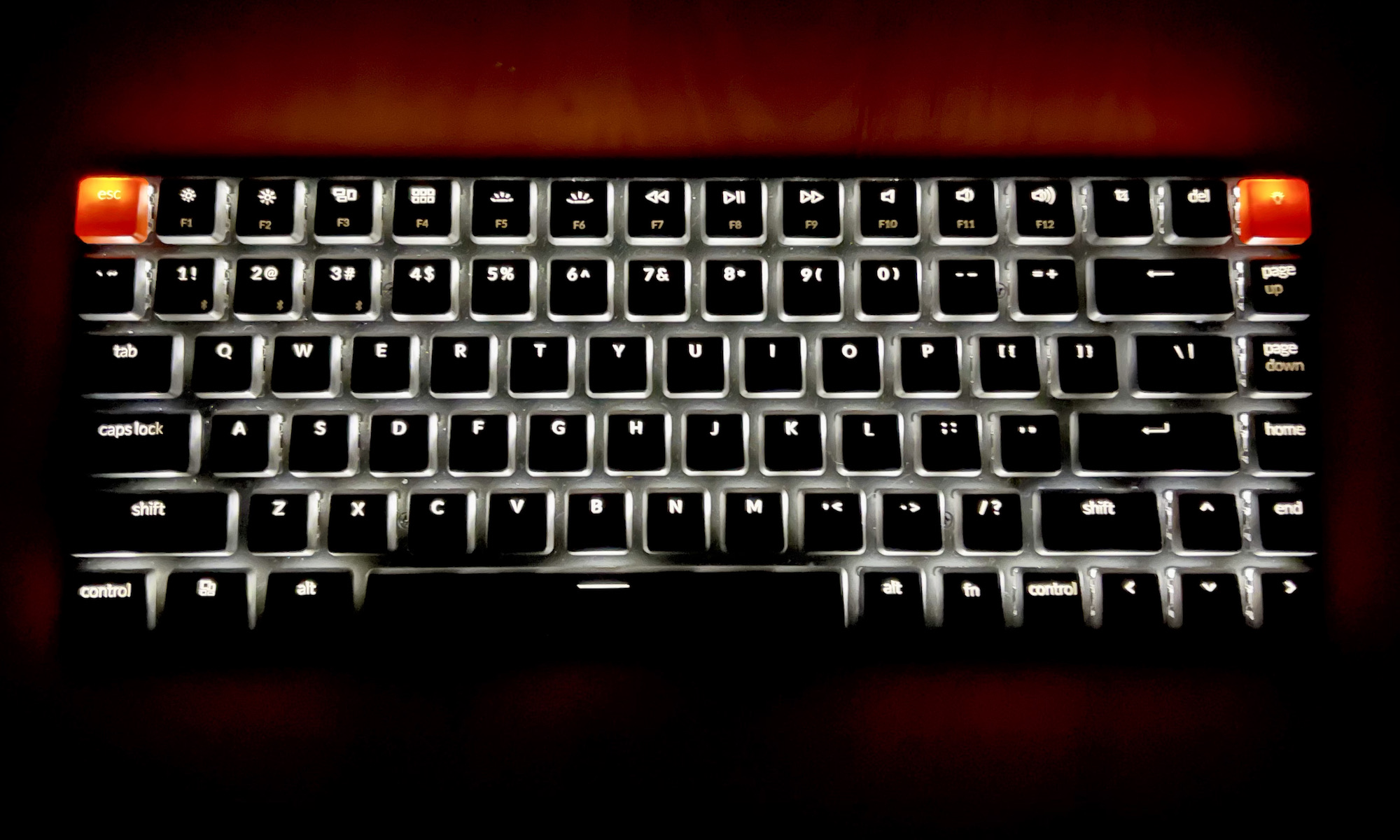 And that's what you actually see looking down to find that elusive screenshot key.
Build quality
Build quality is great. No cheap materials. Metal frame. Silicon legs. No flex.
The keys are ABS. Not my favorite - I prefer PBT - but still much more pleasant than the Apple wireless keyboard that I had previously.
The switches are low-profile Gateron mechanical switches. Brown, in my case. Good switches with plenty of travel for such a slim keyboard.
There's a mechanical on-off switch on the back.
Feature set
The Keychron K3 is backlit. This is crucial for couch gaming. I picked the white backlight version. It still provides an array of light patterns and animations if you need to entertain a child.
It is a Bluetooth 5.1 keyboard. The connection is as stable as you can expect from Bluetooth (which is, with an occasional dropout).
What's cool is you can also connect the keyboard via USB cable. The cable connection option is handy when you want to access BIOS, or accidentally enabled airplane mode in Windows (happened to me more than once). And of course, it charges through USB-C as well.
The keyboard has 4-device switching. What else can you pair it to? Perhaps, your tablet or phone, or Playstation, or Apple TV. Multi-device switching is great for the living room. Or, you can give the keyboard a real job by pairing it to your work computer.
Accessories
Again, Keychron impresses with the packaging and accessory quality.
The package includes a key puller, which you usually have to buy separately. And the key puller is essential with these low-profile switches - they hold keys tighter than usual. Modifier keys for Windows and Mac are included.
The keyboard comes with a nice booklet with instructions on setup and common key combinations. This is great because you'll have to do a couple of these to complete initial setup, like pairing and win/mac selection. I also recommend extending standby time.
Conclusion
Honestly I haven't expected to get such a great keyboard for this price, and I wholly recommend Keychron for anyone looking for a mechanical keyboard. Office or couch, it will satisfy your needs.
I have not been paid or asked to review this product.
Use my referral link to get 10% off: http://keychronwireless.refr.cc/leonidshevtsov.
Liked the post? Treat me to a coffee