🇺🇦 Стендап Сьогодні
Розповідаю о своїй щоденній роботі в форматі аджайл-стендапу. Запрошую в розділ.
Welcome to my homepage!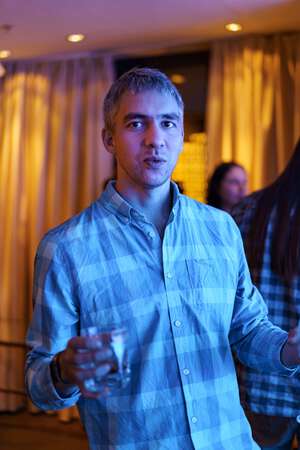 Since 2011 I have been working at Railsware. Most recently, I am on the Mailtrap team and spend most of my time writing Go.
🔔 Recent articles
How to change serialization level on Amazon Redshift
It only needs a couple of minutes of downtime
January 20, 2023
Стендап Сьогодні
Запрошую підписатись на мій новий канал, куди я щодня пишу про свою роботу.
November 5, 2022
My guide to macOS for (new) power users
You can make macOS do wonderful things. Let's go deeper.
July 3, 2022, revised September 25, 2022
Інженерна підноготна Сінтри
Як ми удвох розробляємо найкращий сервіс для ведення денного бюджету.
June 4, 2022
M1 MacBook Air: a laptop that does not suck
Top performance and no fan. For me, it's the best laptop.
January 16, 2022
🗄 Article archive
🏗 Projects
🧑‍💻 Open-source
You can find my open-source projects on GitHub profile.
📽 Talks and appearances
React / Redux - инженерный подход к фронтенду
Я расскажу о нескольких прикладных штуках, которые я обожаю в работе с React, но о которых сложно догадаться по рекламным материалам.
October 18, 2017
React / Redux
My favorite parts of the functional frontend
July 28, 2016
Communicating Sequential Processes
Доклад на Lambda Club Днепропетровск 6/2016
June 24, 2016
🙃 Fun stuff
⛰ hiking
🍲 cooking
☕️ and way too much coffee